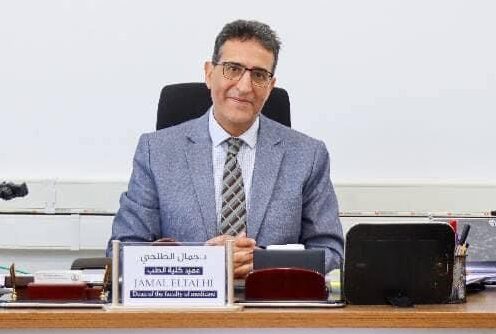 Welcome to Faculty of Medicine The Faculty of Medicine as one of the Libyan International Medical University faculties provides a tremendous opportunity for our students to excel in a forwarding thinking, and learning rich environment. We are committed to providing a solid foundation in medicine within a hands-on, experiential learning environment. We are extremely proud of our faculty lecturers who breath life and excitement into our courses and lead the students to be critical thinkers, problem-solvers, self-learners, team players, managers, and most of all humans. Our Faculty is also proud of its culture of diversity and inclusive excellence that makes the Faculty of Medicine at LIMU an exciting place to work and learn.
Dean of the Faculty of Medicine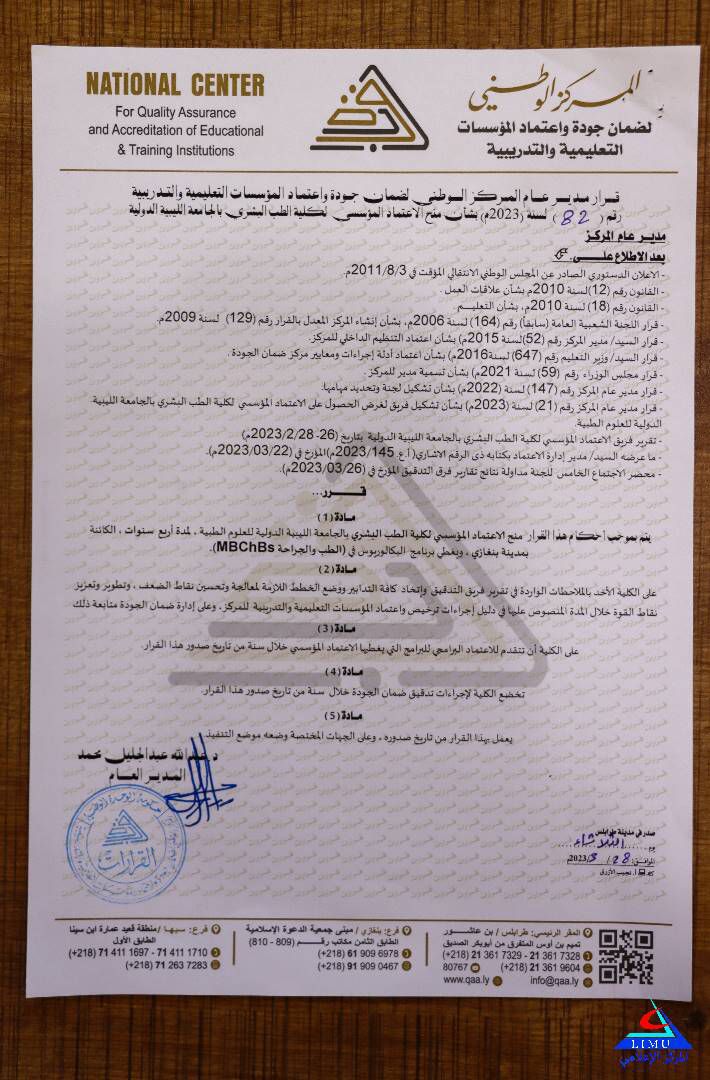 "Faculty of Medicine" achieves institutional accreditation
The result of non-stop efforts, ambition for the best, and full commitment to standards, benefits, and providing the latest equipment and capabilities ..
The National Center for quality assurance and accreditation of educational and training institutions issued a decision to grant institutional accreditation to the Faculty of Medicine of the Libyan International University of Medical Sciences.To cover mbchbs Bachelor of Medicine and surgery
For four years .
We congratulate the dean of the Faculty of Medicine, Dr. Jamal Al-Talhi, and the distinguished team at the faculty for achieving this important achievement and further progress, excellence and leadership.
According to the statement of the vice dean of the Faculty of Medicine, Dr. Essam al-danaa to the media center, the faculty team is about to submit the program accreditation file, which is a continuation of the institutional accreditation step.